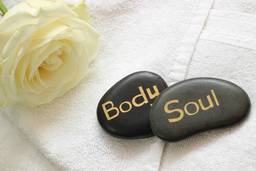 Are you planning a girl's day out? Want to do something nice for your girlfriend, mother, sister or best friend? A trip to a day spa is becoming a popular treat - but it's important to know what happens behind the scenes so you don't cause offence. But what actually happens at a day spa? Any why would someone go there over a beauty salon?
A day spa offers a variety of services focused on improving a client's health, beauty and relaxation through a variety of personal care treatments. This services can include massages, nails, facials, body treatments and beauty services, which may include manicures, pedicures and spray tans.
A day spa often combines hair and beauty salon with spa services.
The major differences between a day spa and a beauty salon is that a day spa – as it suggests – offers a day that includes a range of services. Generally, clients wonder the facility in a robe – the premises is often a lot bigger than a beauty salon – with rooms dedicated to water therapy and saunas. Whereas people who visit a beauty salon walk into a small venue (one or two treatment rooms) often stay in plain clothes and go for just one service – such as waxing.
Some things you may like to consider before choosing a day spa include:
What services are available at the spa? Does it offer everything you're looking for?
Is it recommended? What feedback or reviews has it received on CanadianBeautyHub?
Are the staff trained? Will you be getting the best quality for your money?
What are the costs? What do the costs specifically include?
Are you getting the best price? Do they offer a package for everything you want?
What's the atmosphere like at the day spa? Will you feel comfortable?
And we have some tips from the beauticians who work in day spas – these are the dos and don'ts of visiting a day spa:
Maximise your treatment time: allow three minutes to disrobe and turn off your phone
Talking disrupts your experience – don't talk during a treatment (unless making a request)
Wear the disposable underwear and your towel in saunas where both genders are present
Arrive 15-30 minutes early to use the pre-treatment facilities and get in the right headspace
Leave within an hour after your experience to avoid getting in the way of other guests
Don't check your phone during treatment or allow yourself to become overly self-conscious
If you would prefer a female or male therapist, specify this as you make your appointment
Therapists like to be tipped – no matter where you are in the world.
For more information, please search for a day spa in the CanadianBeautyHub directory and contact the business for more information about the services offered.